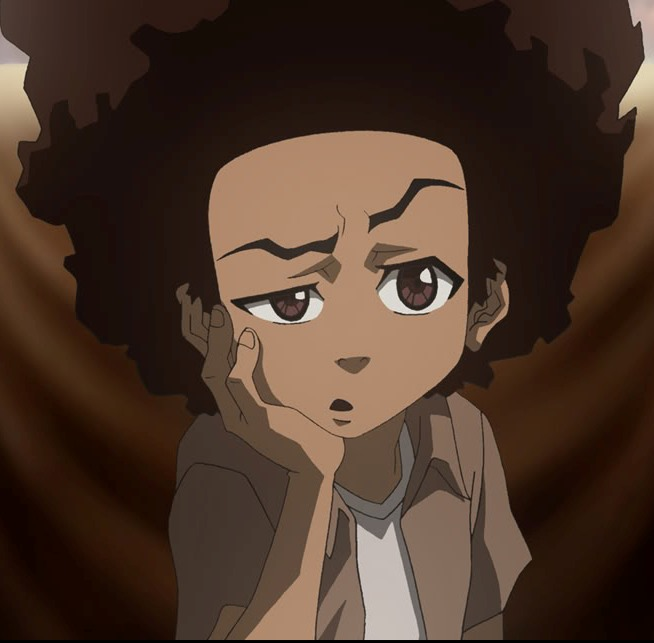 I have to say the take on the cultural appropriation of black male slang by and the discussion that followed was so ODD. It just shows the rift that exists between the black heterosexual and black LGBTs over such simple issues.
Anyways, black LGBT author and blogger,
Rashid Darden
, wrote on his own personal blog,
Dopalicious District
,
how he is perped by the usage of "black gay male slang" by black heterosexual females in everyday life and on certain TV shows
. ***COUGH*** The Real Housewives of Atlanta & Married to Medicine ***COUGH***
This week's Real Housewives of Atlanta was quite eventful, and other blogs will give you a proper recap. For me, seeing Cynthia Bailey give Mynique Smith an "education" in gay black slang made me uncomfortable.

I am a black gay man and for years I've seen our culture and language appropriated by white people and by women. On one hand, I can't be too mad because that's just the way culture and language works. On the other hand, stop stealing our shit.
Darden expresses how he feels that many black heterosexual females have stolen the lingo of black gay men for their usage, but many of them are quite homophobic.
On the flipside, the blog post wind up becoming discussion of the popular black female lifestyle blog,
Madame Noire
, where columnist, Charling Ball, posted
an extrapolated take/rebuttal on the topic
. Meanwhile, the commentator comes out on both sites (mostly black females) antagonizing Darden and other black gay males for feeling that slang/lingo was their originally. As a matter of fact, many posters on the Madame Noire site kept refuting this about black LGBT culture:
cheekee baby:

Ummmm Gay black men have been fashioning themselves after black women for ages. I mean really they are walking around with purses and high heels meant for women. Hello! Too many act like sassy caricatures of black women. So he clearly needs to get over himself.
Nikia D-Shiznit:

So, gay black men walk around looking and dressing like women, behaving in ways that are feminine or what they think women do.... But their language is being misappropriated? I cry why I see a limp wristed man in a dress and high heels saying "hheeeyyyy."
While others went to the usual attacks of saying this about black gay males:
lockstress:

So ya'll can borrow and wear our panties but I can't say hunty??? Boo...get a cramp and complain for REAL!
:

Why did this writer even take the time out to write this article? He is talking about black females using words that supposedly black gay men came up with? LOL. Wow. You don't see us black females going around talking about how much gay men wanna be women. How they go around calling themselves "girl" , wearing eyelashes, make up, weave, they get butt implants, breast implants... must I go on?
Now, I'm not here for homoantagonism nor am I here for misogyny, but this is some bullshit...
This is where I feel both are wrong because 1) Yes, many black LGBTs have taken their behaviors, manners, etc. from older black women like their grandmother, aunts, mothers, etc. so it isn't for black males to claim originally, but 2) The terminology "read" isn't from black female culture at all because that was popularized by the NYC drag queens popularized by the documentary "Paris Is Burning" and finally 3) Yes, there are some asinine black heterosexual and homoantagonist bisexual females that ridicule black gay/bisexual/transgendered males will use that particular lingo and hypocritically hate on, express strong dislike, or possess hatred for that aforementioned group.
It is not my place to take sides on this subject because my last point is poignant about the whole topic. Additionally, there is not excuse for black heterosexuals regardless of gender to possess homophobic bias or homophobia towards black LGBTs when we are all in the same boat together in this seemingly anti-black Western society. This has to cease if we are to push forward as a culture. Attacking black LGBTs is as unbecoming of black folks as attacking mixed raced/biracial individuals for only having 1 black parent because they don't possess 2 black parents. Just like black LGBTs didn't ask to be born with feelings of sexual attraction towards the same gender, both genders, or gender dysmorphia about themselves is the same as those mixed race or biracial individuals being born to parents with 2 different racial/ethnic backgrounds.